AC Cool, Inc. -- Yorba Linda's Best Choice for Reliable and Affordable Heating and Air Conditioning Services
AC Cool is a licensed and experienced HVAC company that provides exceptional heating and air conditioning services to Yorba Linda residents and businesses. Over the last 35 years, we've successfully met the heating and cooling needs of tens of thousands of clients in the local area. By consistently providing high-quality heating and air conditioning repairs, sales, installation, and maintenance services with exceptional customer care at highly competitive prices, AC Cool has become known for offering unbeatable value.
Call AC Cool, Inc. today if you are in need of any of the following HVAC services in or near Yorba Linda:
Furnace diagnosis and repair
Furnace tune-up and maintenance
Furnaces sales and installation
Air purification system installation
Air conditioner diagnosis and repair
Air conditioner tune-up and maintenance
Air conditioner sales and installation
Whole-home ventilation installation
Real estate HVAC inspections
Whether you are looking to extend the life of your existing equipment or are ready to upgrade to a more energy efficient furnace or air conditioner, AC Cool can help. Our heating and cooling experts are NATE certified, highly experienced, and factory trained to provide reliable accurate assessments, honest recommendations, exceptional workmanship, and long-lasting, reliable results.
Free Estimates on New Installations, Affordable Service Visits, and Seasonal Specials on Tune Ups!
At AC Cool, your comfort is our business. No matter what your heating and air conditioning needs are, AC Cool, Inc. is here to meet them. Our goal is to improve your indoor comfort while helping you save money. To accomplish this, we only sell and install the industry's most energy-efficient and durable HVAC equipment; improve the performance and efficiency of central heating and air conditioning systems through preventative maintenance services and/or ductwork sealing and replacement; and offer cost-effective solutions for repairs. Call us today to let us know how we can serve your heating and cooling needs in Yorba Linda or other nearby area.
Heating and AC Repair in Yorba Linda, CA
Whether your heater or air conditioner has completely stopped working or simply not working as it should, we know that you are looking for fast, reliable service at an affordable price. To meet or exceed the expectations of our customers throughout the Yorba Linda area, all of our furnace and AC repair work is performed by service technicians who are professional trained, background checked, highly experienced, and NATE certified. With these qualifications, you can rest assured that our technicians are prepared to accurately troubleshoot, diagnose, and repair any heating or cooling issue. We work on all major HVAC brands, including Amana, Goodman, Day and Night, Carrier, Bryant, York, Trane, American Standard, Rheem, and Lennox, and follow the industry's leading practices for repair and service. Additionally, because we are based in Orange, we can quickly dispatch one of our service technicians anywhere in or near Yorba Linda.
When dispatched, you can trust that our service tech will arrive in uniform, driving a marked service vehicle that is fully stocked with parts and supplies. Most repairs can be completed on the first visit, unless a part needs to be special ordered from one of our local distributors. We use factory authorized parts whenever possible, and stand behind our workmanship with a six-month labor warranty. (Warranties on parts depend on the manufacturer, but typically range from one to 12 months.) Call AC Cool today to schedule your furnace or AC repair service in Yorba Linda.
Heating & Air Conditioning Sales, Installation & Replacement for Yorba Linda Homes, Tenant Improvements, and Select Commercial Properties
If you are looking to install or replace a furnace or air conditioner for your Yorba Linda home or business, give AC Cool, Inc. a call first. Our factory trained and highly experienced Comfort Advisor will perform a complete on-site heating and cooling assessment of your property for free with no obligation to buy. Through this assessment, our Comfort Advisor will determine the proper size of the HVAC equipment you need for your home or business, check air loss in your ductwork, and identify solutions to address any specific needs or preferences, such as hot spots in sun-facing rooms. Once a plan is outlined, you will be presented with a few quotes at different price points. During this consultation, our Comfort Advisor can also review special financing offers, rebates, and tax incentives that might also be available to you.
Carrier Factory Authorized Dealer Serving Yorba Linda and Surrounding Areas
In order to earn the Carrier Factory Authorized Dealer title, AC Cool, Inc. had to meet a number of requirements in order to demonstrate operational excellence, industry knowledge, and superior customer service. This included providing proof of our insurance and contractor license, obtaining high customer satisfaction ratings on verifiable surveys and reviews, and requiring all of our technicians to be NATE certified and attend ongoing factory training.
For Yorba Linda customers looking to find a qualified HVAC contractor, they need look no farther than for a Carrier Factory Authorized Dealer. Not only is this designation proof of their qualifications, but it also means that Carrier stands behind the quality of their workmanship with a 100% satisfaction guarantee for one full year on every Carrier air conditioner and furnace they install. Call AC Cool, Inc. today if you are interested in learning more about Carrier air conditioners, furnaces, heat pumps, mini-split systems, purification systems, and thermostats.
Ductwork Repair, Sealing & Replacement Services to Improve the Energy Efficiency and Performance of Central Heating & Air Conditioning Systems in Yorba Linda Homes
Because homes built prior to 2004 weren't required to meet today's standards for ductwork, the heating and air conditioning systems in these homes can be experiencing as much as 20-30% air loss. Such a high degree of air loss means that a homeowner could be losing nearly a third of their heated or cooled air into the spaces between their walls and in their attic. By replacing your ductwork system, or even sealing and repairing the accessible parts of your ductwork, you can significantly cut your air loss, resulting in greater energy efficiency, improved indoor comfort, and less wear and tear on your equipment. At AC Cool, Inc. our process for sealing, repairing, and/or replacing ductwork for Yorba Linda homes has frequently brought air loss down to 5 or 6% -- far below the state requirements of 15%. If you suspect that your ductwork needs to be updated, particularly if you are about to install new heating or air conditioning equipment, call us today for a free consultation and estimate.
Heater/Furnace and Air Conditioner Maintenance Services, Yorba Linda, CA
AC Cool, Inc. provides expert heater and air conditioner maintenance services in Yorba Linda at highly affordable prices for all makes and models. By scheduling a furnace tune up every fall and an air conditioner tune-up every spring, you'll benefit from improved airflow and energy efficiency, better performance, extended equipment life, fewer repairs, and lower monthly utility bills. Our multi-point tune-ups include air filter cleaning or replacement, and a thorough check of the equipment, controls, electrical connections, thermostat settings, and more (see below for the complete checklist). We encourage our customers to schedule their furnace and air conditioner maintenance visits in fall and spring in order to ensure their system is safe and ready for use. It also gives you the opportunity to catch any potential issues before they can turn into untimely breakdowns. To incentivize our Yorba Linda customers to schedule furnace or air conditioner tune-ups before the weather changes, we offer special discounts on our HVAC preventative maintenance services in the off-season. Call for details.
AC Cool's 14-Point Air Conditioner Tune-Up
Test & oil indoor fan motor
Test & oil outdoor fan motor
Inspect drain line**
Clean condenser coil
Inspect wiring
Test unit amperage & voltage
Test airflow temperature split
Test compressor motor insulation
Check refrigerant charge
Test thermostat
Test unit operation
Test compressor operation
Visually inspect accessible ducting
Air filter replacement***
**Does not include clearing drain line and clogs that can't be identified by external inspection.
***Includes lubricants and 1" standard disposable filters
AC Cool's 18-Point Heater/Furnace Tune-Up*
Cleaning and lighting the pilot
Testing pilot safety
Testing flame sensor
Testing system voltage
Checking and oiling fan motor
Checking blower and fan belt
Testing fan operation
Testing temp limit control operation
Testing gas valve operation
Checking burner adjustment
Checking thermostat operation
Clean and/or replace standard 1" filters
Testing for carbon monoxide gas
Inspecting firebox for cracks
Checking electrical connections
Checking combustion chamber seals
Testing flue for proper venting
Visual inspection of accessible ductwork
* Not all systems require identical maintenance procedures but all will receive comparable care.
Ac Cool Yorba Linda - 92886, 92887, California (CA)
Area code (714)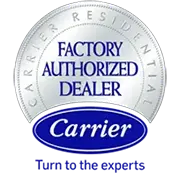 CUSTOMER REVIEW!
Would Definitely Use Them Again
The best recommendation a person can give is to say that they would definitely use them again. That's where I am at now! They were quick adn thorough. Part of the reason I am writing this review is so that next year when I will likely need to replace my 20 year old unit, I will know who to call :-)
Recent Projects
These before and after photos show a condenser replacement in Yorba Linda, Ca. After installing the unit, we were called back due to reports of lower performance, and found the kiddie pool leaning against the new condenser. Condensers must must have airflow on all sides to function properly. Tip: To Keep Cool, Move the Pool! Always keep the area around your AC unit clear of belongings and debris and NEVER stand, place, or store items on top of it.
View All