Reliable & Affordable Heating & Air Conditioning Repair, Installation/Replacement, and Maintenance Services for Businesses Throughout Orange County, CA
AC Cool, Inc. is committed to providing businesses throughout Orange County with the best value in heating and air conditioning service. We specialize in light commercial HVAC installation/replacement (generally less than 7.5 tons), repairs, and maintenance. Our exceptional workmanship, qualified staff, and excellent customer service have earned us thousands of loyal customers over the years and multiple awards, such as the Carrier President's Award and Bryant's Medal of Excellence Award. While we offer superior heating and air conditioning services, we still keep our prices competitive with other local HVAC companies.
With AC Cool, You'll Always Work with Qualified Heating and Air Conditioning Professionals
The team at AC Cool, Inc. consists of knowledgeable and dedicated employees. Our owner, who still works primarily in the field, has over three decades of hands-on experience. He hand selected every member of our staff, and ensures that they continuously meet his high standards for service and expertise. As a result, all of our HVAC service technicians and installers are North American Technician Excellence (NATE) certified, factory trained, and highly experienced. They also receive ongoing training to keep them up-to-date on the latest heating and air conditioning equipment, and best practices for installation, repair, and maintenance. Even our front office staff have years of industry experience and training. So, no matter who at AC Cool you come in contact with, you'll always work with someone who knows how to best meet your needs.
We Know How to Meet the Unique HVAC Service Needs of Business Owners, Property Managers and Realtors
Having served Orange County business owners, property managers, and realtors for over 35 years, we understand how important reliable heating and cooling is to you. We also recognize that you need a commercial HVAC company that you can count on to provide fast, quality service at a great price. At AC Cool, not only will we provide you with high-quality service, but we can also typically provide our commercial clients with significant discounts. We can provide same-day, after-hours, or weekend service as needed, as well as accommodate specific requests such as reaching out to residents to schedule an appointment, arranging onsite meetings with the property manager, or using a lockbox to expedite service. Additionally, we reliably handle any paperwork and communications to ensure that every job goes smoothly.
Experts in the Installation/Replacement of Energy-Efficient, Light Commercial Heating and Air Conditioning Systems
Let us know if you have heating and/or air conditioning equipment that's no longer meeting your needs or the needs of your tenants. AC Cool offers free on-site consultations for light commercial heating and air conditioning replacement requests and other tenant improvements. We'll send out our Comfort Advisor who will assess your current system, identify your goals, and check your ductwork, before providing you with product recommendations and price estimates. Because we are a Carrier Factory Authorized Dealer, we stand behind every heating and air conditioning installation with a 100% satisfaction guarantee for one full year.
Call (714) 532-2448 Today for the Best Value in Heating and Air Conditioning Service in Orange County
Call AC Cool today to talk to one of our HVAC experts. Our locally based heating and air conditioning company serves clients throughout Orange County, including Orange, Tustin, Santa Ana, Anaheim Hills, Irvine, Yorba Linda, and surrounding areas. Our normal business hours are 8am to 6pm, Monday through Saturday, but we can also provide weekend or after hours emergency heating or air conditioning repair services if needed.
Fast, Honest HVAC Inspections for Orange County Realtors & Buyers
AC Cool is the go-to company for Orange County realtors and home buyers who want an honest inspection of a property's heating and air conditioning system. If there are any code violations, leaky air ducts, or other issues, we will find them. We are exceptionally good at accommodating last-minute requests and can be relied upon to provide a detailed list of all the work that needs to be done with a quote shortly after the inspection is complete. There is a charge for our HVAC inspection services, but this fee can be credited towards repairs or installation/replacement. If only a tune-up or minor repair is needed, we can often complete the work while we're on site.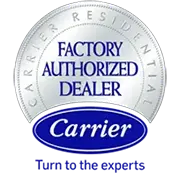 CUSTOMER REVIEW!
Great Repair Skills!
AC cool company is a reliable company. Bill crew at AC cool came to my client home and repaired the AC . He repaired leaking inside of the condensing unit. Also repaired the leak and pressured the system.
He is honest and great repair skills! He also did all other extra repairs . My client and I was pleased with his work.
---
Addressed the Needs of My Client Quickly
This is the first time I used AC Cool and they're the only ones I will use in the future. They are terrific and addressed the needs of my client quickly. As a Real Estate professional that's incredibly important! Thank you AC Cool.