Home Warranties: Are They Worth It?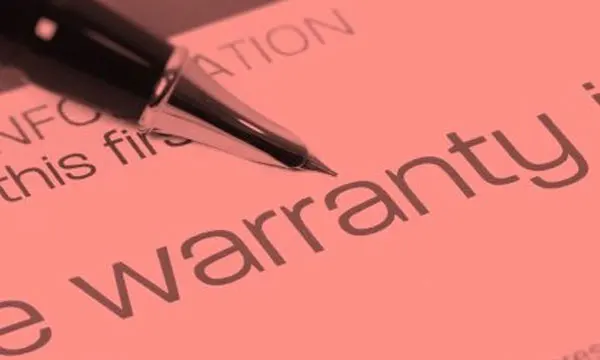 Surprises. Who doesn't love surprises? Unless they involve costly or unexpected home repairs. Ugh! Since there's no way to completely avoid those unpleasant surprises, let's explore the pros and cons of home warranties against simply handling home repair issues when/if they happen. Are they worth it?
Home Warranties Are Service Contracts with Many Pros and Cons
A home warranty is essentially a service contract to cover the repair or replacement of specific appliances and systems in your home. The average cost is about $350-$600 per year, with available upgrades or enhancements ranging from $100-$500 extra depending on your desired additional coverage and options (e.g. roof, pool/spa, HVAC, etc). There is also a fee for each service call.
How Do You Decide Whether a Home Warranty Plan is Right for You?
Ask yourself these questions:
Are your home or appliances older or, perhaps, not in tip-top condition, or are you buying a home and you're not sure about the condition? You can research the average life expectancy of home systems and appliances through many sites including the National Association of Certified Home Inspectors.
If your home required a major repair or appliance replacement, would it cause you financial strain to do it?
Would it give you peace of mind knowing that you may not have to pay for expensive repairs? Does that outweigh the expense of the warranty? Even if you never use the home warranty to make repairs, is that peace of mind still worth it? For example, I've been paying for auto insurance for 30-years and I've only used it one time to replace a windshield.
Are you comfortable relinquishing control over who does the work, when they do it, and which brand or "class/quality" of any potential replacement equipment/parts they may install?
If you answered "yes" to any or all of the above questions, you may want to look into the home warranty option, but your work is definitely not done yet. There are still several important things to consider before you take the plunge . . .
Home Warranties Don't Always Deliver on Expectations
A home warranty may seem like the perfect solution to avoiding the expense of major home repairs but consider the #1 complaint among consumers:
There can be a drastic difference between customers' what customers expect policies to deliver and what they actually deliver.
Although we choose to NOT work with home warranty companies for a number of reasons, AC Cool is frequently called in as an HVAC expert to help support or refute potential warranty claims. So, we can certainly attest to how time-consuming and frustrating it can be to pursue the compensation you feel you're entitled to.
The Good, the Bad, and Ugly of Home Warranties
Based on our first-hand experience and research, here's a short summary of the good, the bad and the ugly sides of home warranties:
THE GOOD
CONVENIENCE: Ease of scheduling service requests—you make one call (or send an email) and the home warranty company handles the rest. No need to call multiple contractors to compare availability, options, or pricing.
Hopefully, you'll avoid substantial out-of-pocket expenses—typical service call fees are $50-$75 per occurrence on covered items.
SECURITY: You can choose a protection plan that fits your specific budget and needs, giving you valuable peace of mind.
If you're selling a home it can be a great tool to attract & incentivize potential buyers. The warranty protection offers an element of confidence when purchasing a home with appliances that are aging.
SAVINGS: Avoid going into debt to handle larger home repair expenses. Home warranties are relatively inexpensive and could potentially save you hundreds or even thousands of dollars on repairs or replacement . . . IF the HVAC products you need are covered.
THE BAD
UPFRONT COSTS: Although a warranty is a service contract, NOT insurance, the expense works the same way—you pay the "premium" whether you use it or not.
You may not even need a home warranty. Research the systems in your home to see if any inherent warranties are still in place and, if you're buying a home, whether they're transferable.
Routine care and maintenance are your responsibility and if systems show any signs of neglect, deferred repairs, or maintenance—it may void coverage you think you have.
GAPS IN COVERAGE: Pre-existing conditions are NOT covered and you can be sure the warranty company will take any suspicious claims to the mat!
Improper installation, age, or condition may void coverage. Have a professional contractor verify the condition of the systems you'd like covered before you purchase a plan.
Not all problems, appliances, or systems are covered in a basic plan. Your plan may not include big issues related to air conditioners, HVAC ducting, refrigerators, septic system, etc.
LIMITATIONS: The warranty company may choose to only repair an item and not give the option to replace it, even if replacement makes more sense due to age or condition.
You have little or no say in the brand, model, or quality of the replacement equipment used, and the warranty company will NOT be generous—you're looking at base models and even smart, more efficient upgrades aren't likely to be covered.
Warranties may only cover a portion of the cost of repairs or replacement, or they'll have a cap on claims.
THE UGLY
QUALITY OF SERVICE: You must use the warranty company's vendors and technicians and, although we do not mean to malign or question the qualifications or integrity of their preferred companies, manufacturers don't compensate at normal service rates. They tend to use newer, smaller companies that need the business and exposure. Your favorite, trusted contractor may not be on the list.
Unless it's a true EMERGENCY (health, safety or potential property damage) you must go through your warranty company to schedule service calls. Their sense of urgency may differ greatly from yours. It won't matter if it's 122 degrees in your house and you're 11 months pregnant, you'll be waiting until their technician is available to fix your AC. Because they don't pay top dollar, it could be days or even weeks before you get a service call.
AC Cool has handled many repairs at the homeowner's expense that could or should have been covered because they simply couldn't wait for the warranty company's contractor, or because their contractor contested the validity of a repair or replacement request.
Conclusion: Home Warranties Aren't Worth it for Everyone
So, are home warranties worth it? Our best advice: DO YOUR HOMEWORK.
Be sure to research the companies and plans that are available and compare pricing and coverage.
BE AWARE (or beware) of companies you know (for example, your utility companies) advertising policies for third party vendors. They are being compensated for including advertising in with your bill but have no affiliation, authority, or a vested interest in the offer, terms, or service.
Check the customer reviews to see how well the warranty company handles the problems, concerns, and complaints of their policyholders.
Read the fine print to confirm that the policy you choose covers what you need.
Have your equipment, appliances, and systems inspected to be sure they will be covered. KNOW EXACTLY WHAT YOU'RE GETTING INTO.
When you need quality, dependability, and exceptional service for HVAC inspections, repairs, and installations, call AC Cool, Inc. We stand behind OUR labor and equipment warranties 100%! At AC Cool your comfort is our business!
Back to Posts